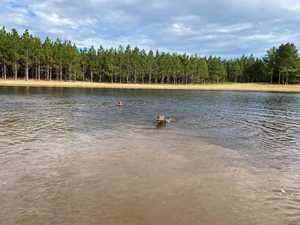 BIM GCH Nani's Versa Cool Hand Luke, TD, MH, RDX, SDX, VX2, BROM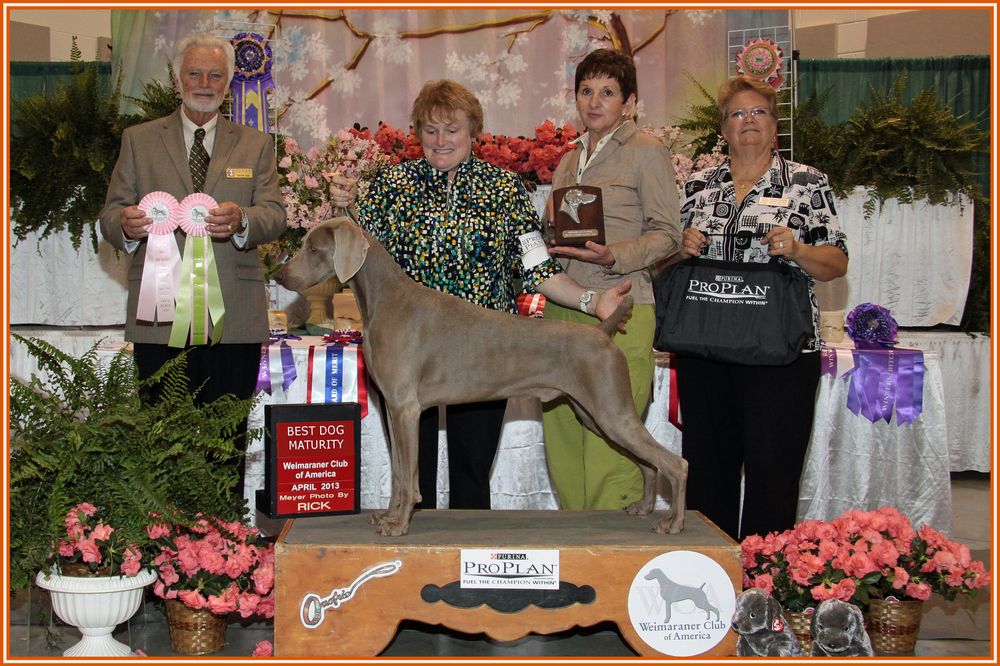 DOB: April 19, 2011
Titles: BIM (WCA Best in Maturity), GCH (Grand Champion), TD (Tracking Dog), MH (Master Hunter), RDX (Retrieving Dog Excellent), SDX (Shooting Dog Excellent), VX2 (Versatile Excellent Two), BROM (Bench Register of Merit)
OFA: Hips Good; Cardiac, Throid, Cerf - Normal;  HUU, HYPM, SD - Normal
Lukas came to us at 4 months of age from our friend Chris Grisell of Nani's Weimaraners.  He has not only been a great companion, but has excelled in many different venues proving to be a VERSATILE weimaraner. 
Lukas finished  his Championship and his Grand Championship quickly with limited showing.  The highlight of his show career was being awarded Best Dog in Maturity at the 2013 Weimaraner Nationals held in Perry, Georgia with a very large and competitive entry. 
He is a fantastic and biddable hunter earning all of his field titles exclusively owner trained and handled.  He has good drive and range and is a natural backer and an eager retriever.  He  earned his Master Hunter title at 4 years of age.  Lukas also easily earned his WCA Shooting Dog Excellent and WCA Retrieving Dog Excellent titles. 
At 8 years of age, Lukas competed in the Veterans Class at the 2018 WCA National Show, where he not only won his class but he went on to earn an Award of Merit.  He also was entered in the tracking test as part of  the 2018 WCA Nationals week and earned his Tracking Dog title, owner trained and handled. 
Lukas has a fabulous  temperament; biddable, easy to live with and enjoys everyone he meets.  He has  passed on those traits, as well as correct conformation and beautiful movement to his offspring.  Please see more about the dogs he has sired in the "sired by" section of this website. 
As with all of our dogs, he is first and foremost a treasured, loved companion.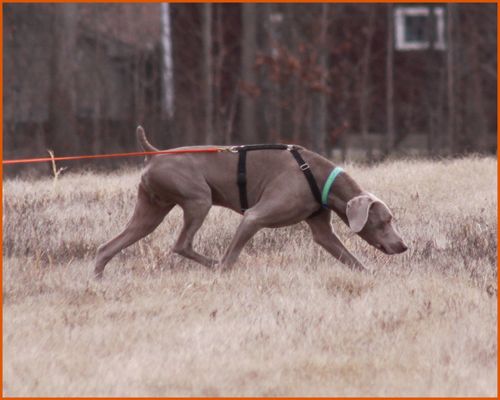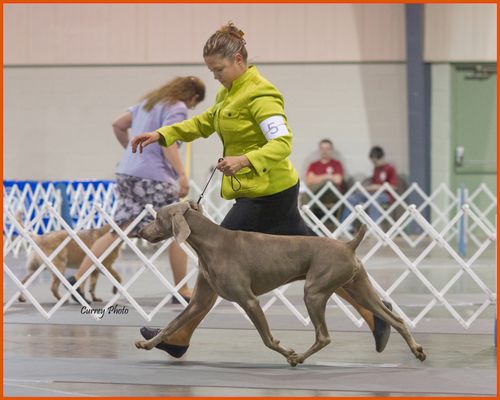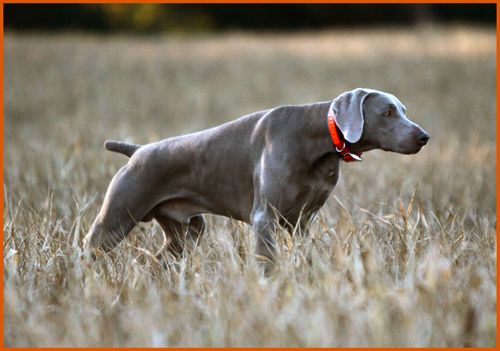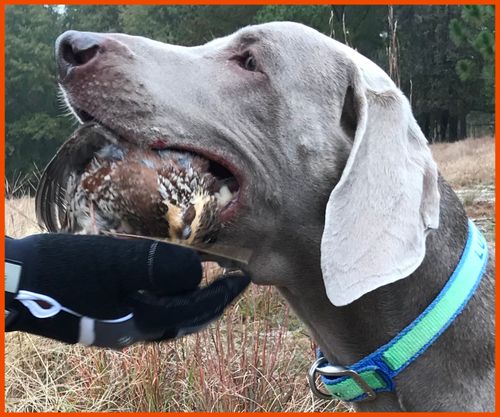 GCH Nani's Versa Cool Hand Luke, TD, MH, RDX, SDX, VX2, BROM
CH Nani's Smart Aleck, JH, NRD, V, BROM, FROM

CH Midnite Magic Von Holly Haus, BROM

CH Nani's Southern Cross, BROM

AM/CAN CH Arokat's Legionnaire BROM

CH Forshado Nani's Crystal Vision, BROM

CH Phoebe's March Fashion

CH Krista Sue's Scout Master

CH Nani's Knockers, CDX, TD, NA, JH, SD, VX, BROM

CH Nani's Baht A Pack A Trouble, CD, JH, V, BROM

CH Nani's Kookaburra, BROM

CH Sanbar Telmar Its Only Rumor

CH Ann's Magic Vd Reiteralm, BROM

CH Bryrwood Sanbar's Hot Ticket, BROM

CH Nani's Hellena Handbasket, JH, NJP, NSD, CGC, THDX, TKI, V, BROM

CH Nani's Indecent Exposure, JH, NAJ, V, BROM, HOF

AM/CAN CH Colsidex Nani Reprint, JH, SD, BROM

AM/CAN CH Colsidex Standing Ovation, BROM

CH Nani's Cobbie Cuddler, BROM

CH Nani's Tattletail, JH, NSD, BROM

CH Nani's Southern Cross, BROM

CH Nani's Nobodie's Patsie, JH, BROM

CH Nani's Everybody Luvs Sumbody, JH, BROM

CH Nani's Concert Master, SH, BROM

CH Baht N' Greywind Playn' The Game, NSD, BROM

CH Nani's Perfect Cadence, CD, JH, V, BROM

CH Nani's Nobodie's Patsie, JH, BROM

CH Midnite Magic Von Holly Haus, BROM

CH Nani's Knockers, CDX, TD, NA, JH, SD, VX, BROM